Quinta-feira, 3 de Julho de 2008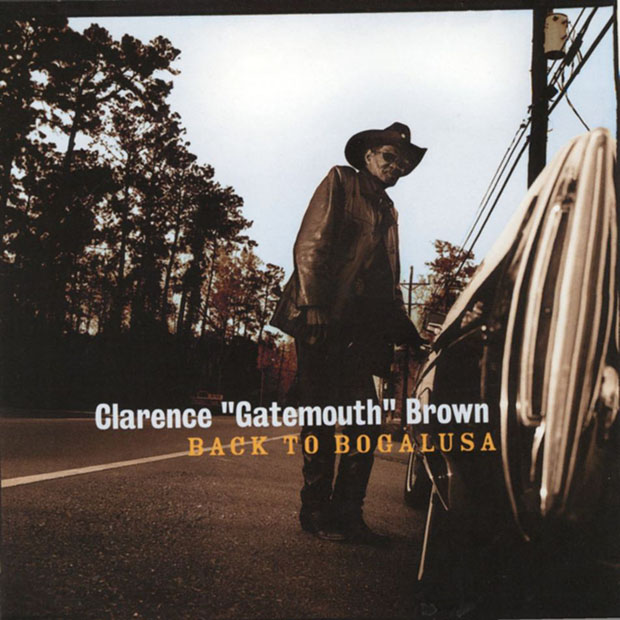 A lemez fevételei Louisiana állam Bogalusa városának Studio In The Country stúdiójában készültek. A felvételeken hallható zenészek: Clarence "Gatemouth" Brown (vocals, guitar, fiddle, viola); Mike Loudermilk (acoustic & electric guitars); Sonny Landreth (slide guitar); Zachary Richards (accordion); Eric Demmer (alto, tenor & baritone saxophone); Brent Rose (tenor saxophone); Barney Floyd (trumpet); Brian O'Neill (trombone); Joe Krown (piano, Wurlitzer piano, Hammond B-3 organ); Harold Floyd, David Hyde (bass); David Peters (drums, congas, quika drum, percussion); Pat Bickham, Renee Brown, Gene Gunulfsen, Mike Pace (background vocals).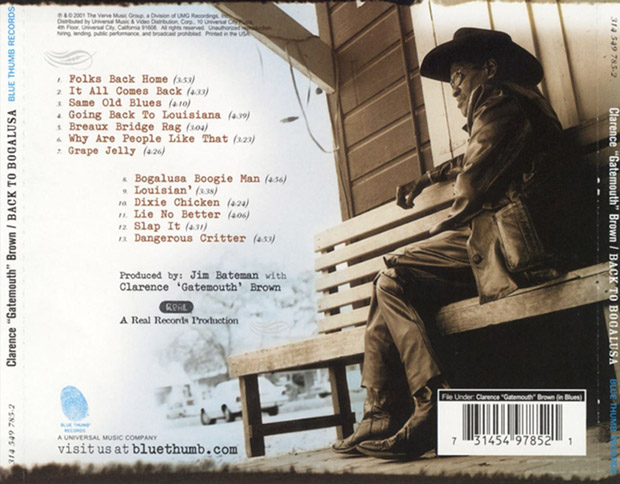 A számok:
1.Folks Back Home (3:53)
2.It All Comes Back (4:33)
3.Same Old Blues (4:11)
4.Going Back to Louisiana (4:40)
5.Breaux Bridge Rag (3:05)
6.Why Are People Like That (3:23)
.Grape Jelly (4:27)
8.Bogalusa Boogie Man (4:57)
9.Louisian' (3:38)
10.Dixie Chicken (4:26)
11.Lie No Better (4:07)
12.Slap It (4:33)
13.Dangerous Critter (4:53)
Tömörítés/Bitrate: 320 kb/s
Letöltés/Download:
[ Share-now Part1 Part2 ]
[ Data Part1 Part2 ]
Jelszó/Password: levente
Quinta-feira, 15 de Maio de 2008
Az 1951. február 1-én a Mississippi állambeli Cantonban született Sonny Landreth amerikai zenész leginkább slide-gitárosként ismert, de énekel és dalokat is ír. Egyéni technikát dolgozott ki: mivel a slide-gyűrűt kisujjára húzza, a többi ujjával szabadon mozoghat a húrokon.
Nagyon sok híres előadó lemezeinek felvételein közreműködött, szívesen dolgozott vele John Mayall, Mark Knopfler, Bonnie Raitt, Buddy Guy és Eric Clapton is.

Tömörítés/Bitrate: 320 kb/s
Letöltés/Download:
[ Upload Part1 Part2 ]
[ ADrive Part1 Part2 ]
Jelszó/Password: levente