Terça-feira, 1 de Julho de 2008
Joan Osborne
Nashville-ben készítette ezt az albumát, mely egyben a Vanguard lemeztársaságnál megjelent első lemeze is. Nashville-ről pedig mindenki tudja, hogy az amerikai countryzene hazája. Az album tizenkét dalából hat Joan saját szerzeménye, a másik hat pedig a műfaj jeles dalainak feldolgozása: így például a
Please Don't Tell Me How The Story Ends
Kris Kristofersson, a
Brokedown Palace
Jerry Garcia és Robert Hunter, a
What You Are
pedig Patty Griffin szerzeménye.
A dalok:
1. Pretty Little Stranger
2. Holy Waters
3. Brokedown Palace
4. What You Are
5. Shake The Devil
6. Time Won't Tell
7. Please Don't Tell Me How The Story Ends
8. Who Divided
9. Til I Get It Right
10. Dead Roses
11. After Jane
12. When The Blue Hour Comes
Tömörítés/Bitrate: 180-200 kb/s
Letöltés/Download:
[ Rapidshare ]
[ Uploadjockey ]
Jelszó/Password: levente
Domingo, 29 de Junho de 2008
Joan Osborne
2002-es albumához hasonlóan most is R&B klasszikusok feldolgozásait énekli, mondhatom nagyon jól.
Érdemes meghallgatni.
1. I've Got To Use My Imagination
2. Ain't No Sunshine
3. Midnight Train To Georgia
4. Baby Is A Butterfly
5. Breakfast In Bed
6. Cream Dream
7. Natural High
8. Heart Of Stone
9. Sara Smile
10. Eliminate The Night
11. Break Up To Make Up
12. I Know What's Goin' On
13. Alone With You
14. Kiss And Say Goodbye
15. Heat Wave
16. What Becomes Of The Brokenhearted
Tömörítés/Bitrate: 230 kb/s
Letöltés/Download
:
[ Rapidshare Part1 Part2 ]
[ Load.to Part1 Part2 ]

Jelszó/Password: levente
Sexta-feira, 13 de Junho de 2008
Joan Elizabeth Osborne
1963-ban a Kentucky állambeli Anchorage-ben született, és a nyolcvanas évek végén New Yorkba költözött, ahol Womanly Hips néven független lemezkiadót alapított. Az első, már professzionális kiadónál, a Mercury-nál megjelent albuma az 1995-ös
Relish,
melyról a One Of Us című szám megjárta a slágerlistákat is.
A lemez szerintem egy gyöngyszem, stílusa a folk, blues és country igényes elegye, s Joan bemutatkozó albumával elfoglalta helyét a dalszerző-énekesnők élvonalában.
Egy dal a lemezről:
Segunda-feira, 11 de Fevereiro de 2008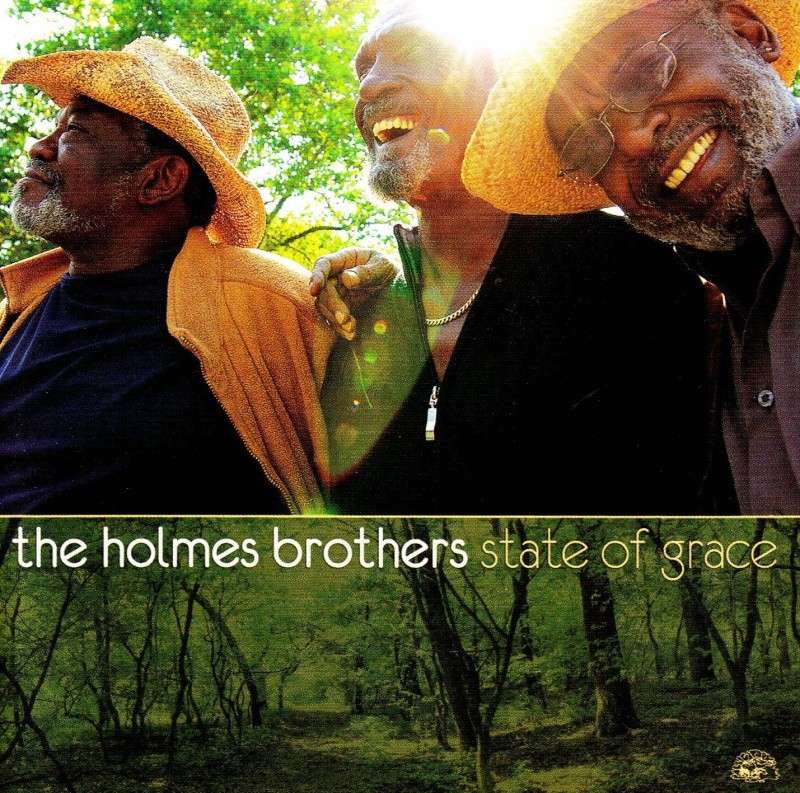 A Virginia állambeli Christchurcban született Holmes testvérek, Sherman és Wendell az ötvenes éveg végén new-yorki bluesklubokban szereztek maguknak helyi hírnevet. 1980-ban a dobos, és érdekes falzett hangú énekessel, Popsy Dixonnal kiegészülve folytatták pályafutásukat jellegzetes, a blues, a soul és a gospel zenék egyedi keverékének előadásával.
Dolgoztak Peter Gabriellel és Van Morrisonnal is, és hazánkban is többször megfordultak.
2007-es lemezükön Rosanne Cash, Joan Osborne és Levon Helm is közreműködik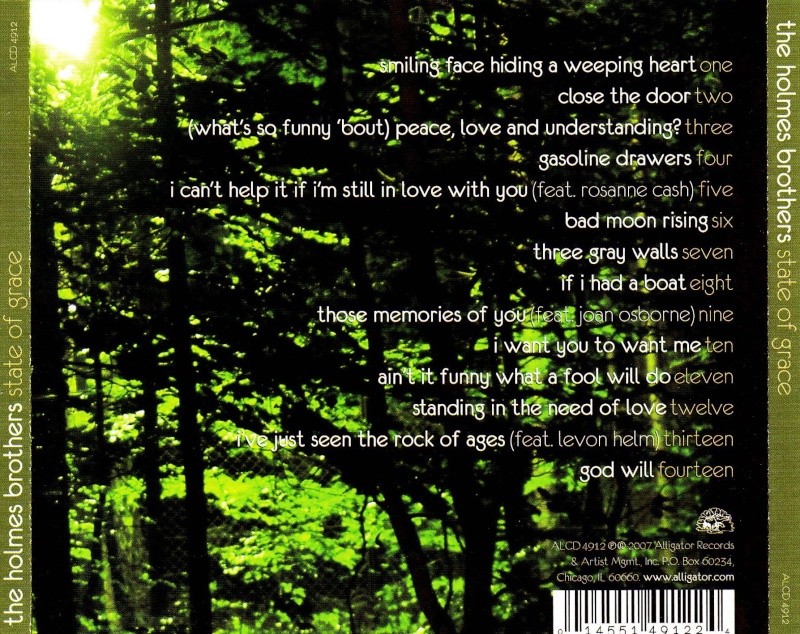 Tömörítés/Bitrate: 192 kb/s
Letöltés/Download:
[ Uploaded ]
[ Uploading ]
Jelszó/Password: levente
Sábado, 26 de Maio de 2007
A hölgy már szerepelt a kuckóban. Az 1995-ben megjelent Relish albumának a One of Us című száma biztosította számára a halhatatlanságot.
Ez a lemez egészen más. Joan azokat a számokat énekli, melyek számára sokat jelentenek. Ezek a R&B alapdalai.
These Arms of Mine