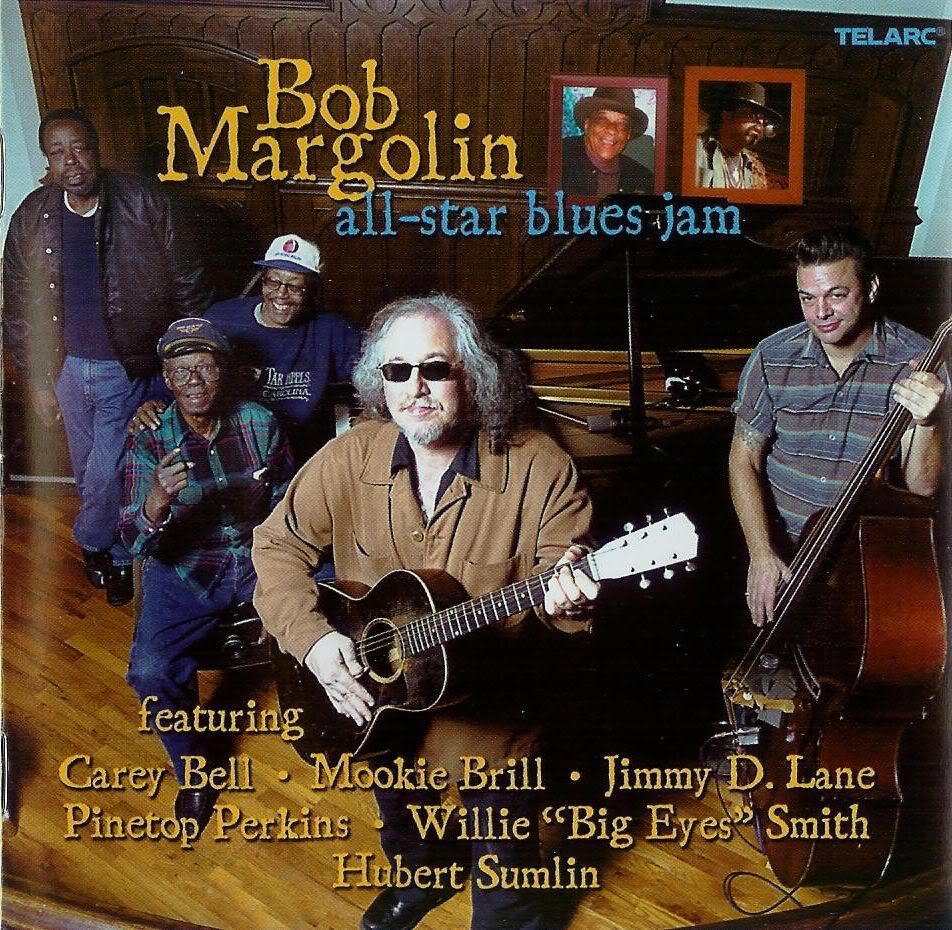 Bob Margolin amerikai gitáros 1973-tól 1980-ig Muddy Waters kisérőzenekarában dolgozott, azóta saját zenekarával muzsikál.
2003-ban egy amolyan öregfiúk örömzenélésére összegyűjtött néhány, korábban szintén Muddyval dolgozó muzsikust és elkészítették ezt az albumot. Vendégként meghívták még Jimmy D. Lane-t is.
A csapat: Bob Margolin - guitar; Carey Bell - harmonica; Mookie Brill - bass, harmonica, vocals; Pinetop Perkins - piano; Willie "Big Eyes" Smith - drums és Hubert Sumlin - guitar.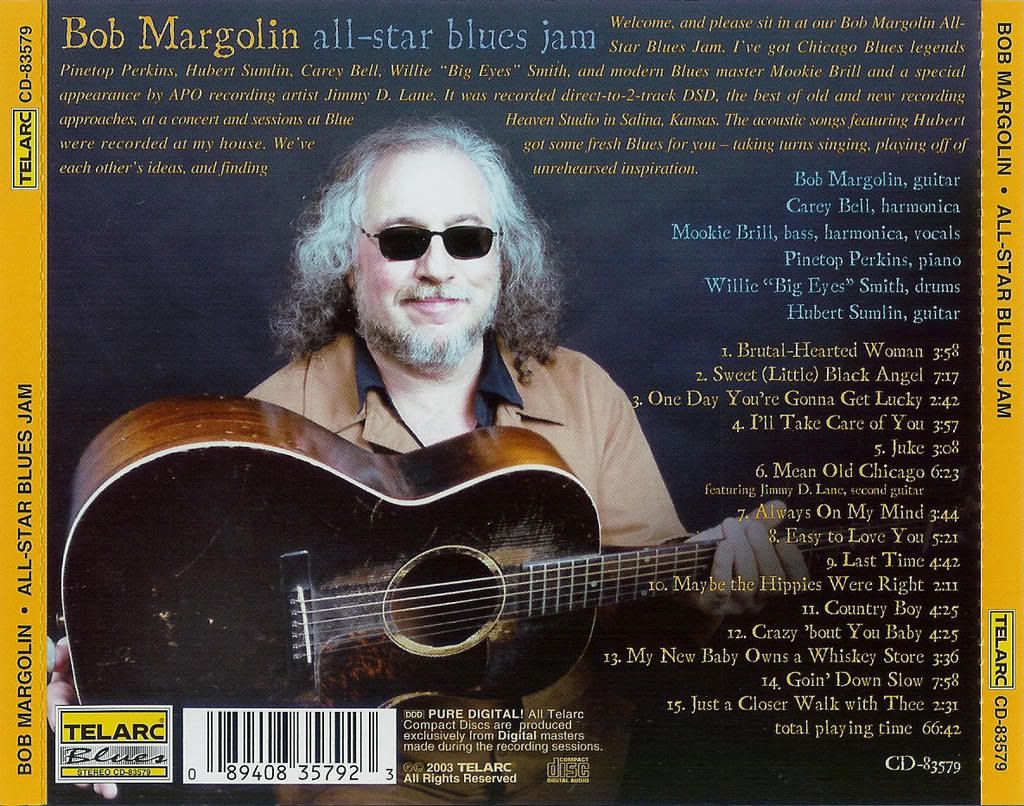 Tömörítés/Bitrate: 320 kb/s
Letöltés/Download:
[ Uploaded Part1 Part2 ]
[ ShareOnAll part1 Part2 ]
Jelszó/Password: levente
Jimmy D. Lane
1965-ben Chicagoban született, igen jó családban. Édesapja ugyanis Jimmy Rogers, s gyermekkora olyan zenészek között telt, mint Muddy Waters, Howlin' Wolf, Little Walter, vagy Albert King. Így aztán nem is csoda, hogy jó gitáros vált belőle. A blues zenének a rockosabb változatát érzi igazán magáévá, s pályafutása során olyan hírességekkel muzsikált együtt, mint Eric Clapton, Mick Jagger, Jim Keltner, Keith Richards, B.B. King, Van Morrison, Jonny Lang, Gary Moore, Double Trouble, Taj Mahal, Stephen Stilles, Jeff Healey, Jimmie Lee Robinson, Lowell Fulson, and Snooky Pryor, Kim Wilson, Pinetop Perkins, Johnny 'Big Moose' Walker, Johnnie Johnson, Kim Wilson, Robert Plant, Jimmy Page, Harry Hypolite, George 'Wild Child' Butler, David 'HoneyBoy' Edwards, Weepin' Willie Robinson, Little Hatch, Nancy Bryan, Willie Kent, Henry Gray, Lazy Lester and Eomot RaSun. He has also worked with such blues greats such as Sam Lay, Hubert Sumlin, Carey Bell, Dave Meyers és természetesen édesapjával, a legendás Jimmy Rogers-szel.
Az It's Time című albumot Steve Ray Vaughan kísérőivel, a Double Trouble tagjaival együtt készítették.
A számok:
1. What Makes People
2. 'Til I Loved You
3. Half Love
4. Ain't It A Pity
5. It's Time
6. Stuck In The Middle
7. Hand On The Door
8. Bad Luck
9. My Nature
10. 24-7
11. Bleeding Heart
12. Salina
Tömörítés/Bitrate: 320 kb/s
Letöltés/Download:
[ Data Part1 Part2 ]
[ Ziddu Part1 Part2 ]

Jelszó/Password: levente