Az 1943. november 28-án Los Angelesben született Randall Stuart
"Randy" Newman
Amerika egyik legismertebb és legelismertebb könnyűzenei egyénisége: dalszerző, zongorista, énekes, zeneszerző, hangszerelő és filmzene-író. Munkásságát szinte megszámlálhatatlanul sok Grammy-, Emmy-, Golden Globe- és Academy-díjjal honorálták, és a közönség is szereti.
Faust című musiceljének zenéjét Ticc-től kaptuk meghallgatásra.
A szereposztás egészen egyszerűen: parádés.
Köszönöm Ticc!
A dalok:
01. Glory Train - James Taylor
02. Cant Keep a Good Man Down - Randy Newman
03. How Great Our Lord - James Taylor
04. Best Little Girl - Randy Newman
05. Northern Boy - James Taylor
06. Bless the Children of the World - Don Henley
07. Gainesville - Linda Ronstadt
08. Relax Enjoy Yourself - James Taylor
09. Life has been Good to Me - Bonnie Raitt
10. Little Island - Elton John
11. The Man - Don Henley
12. My Hero - Linda Ronstadt
13. I gotta be Your Man - Randy Newman
14. Feels Like Home - Bonnie Raitt
15. Bleeding All Over the Place - Randy Newman
16. Sandmans Coming - Linda Ronstadt
17. Happy Ending - Randy Newman
Tömörítés/Bitrate: 192 kb/s
Letöltés/Download:
[ in.solit ]
[ Data ]
Jelszó/Password: levente
Ahogy a zenében általában, úgy a karácsonyi hangulatu zenében is nagyon nagy a valászték. A gyanútlan zenekedvelő csak úgy kapkod össze-vissza, mint én is. Na ezért is örülök nagyon, hogy Catyuc emlékeztetett egyik nagy kedvencem, a bársonyos hangú amerikai trubadúr, James Taylor tavaly Karácsonyra megjelent lemezére.
Az élményt iziben meg is osztom veletek, fogadjátok szeretettel.
A dalok:
01. Winter Wonderland - Featuring Chris Botti
02. Go Tell It On The Mountain
03. Santa Claus Is Coming To Town
04. Jingle Bells
05. Baby, It's Cold Outside - Featuring Natalie Cole
06. River
07. Have Yourself A Merry Little Christmas
08. The Christmas Song (Chestnuts Roasting On An Open Fire) - Featuring Toots Theilemans
09. Some Children See Him
10. Who Comes This Night
11. In The Bleak Midwinter
12. Auld Lang Syne
Tömörítés/Bitrate: 320 kb/s
Letöltés/Download:
[ in.solit.us ]
[ Gigasize ]
Jelszó/Password: levente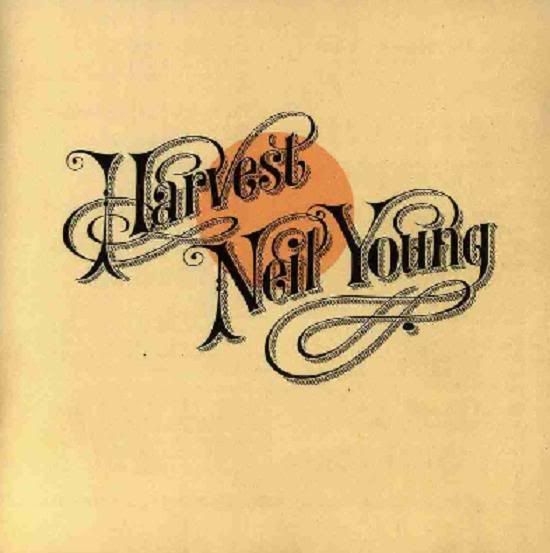 Neil Young negyedik, 1972. februárjában megjelent albumára sem találok jobb kifejezést: zseniális. Néhányan az album készítésében közreműködő zenészek közül: James Taylor, David Crosby, Graham Nash, Stephen Stills, Linda Ronstadt, London Symphony Orchestra. A lemez szerepel valamennyi általam ismert, a minden idők legjobb albumait felsoroló százas listában.
A számok:
1. Out on the Weekend – 4:34
2. Harvest – 3:11
3. A Man Needs a Maid – 4:05
4. Heart of Gold – 3:07
5. Are You Ready for the Country? – 3:23
6. Old Man – 3:24
7. There's a World – 2:59
8. Alabama – 4:02
9. The Needle and the Damage Done – 2:03
10. Words (Between the Lines of Age) – 6:40
Tömörítés/Bitrate: 192 kb/s
Letöltés/Download:
[ Uploaded.to ]
[ ShareOnAll ]
Jelszó/Password: levente
James Taylor
-ral, az amerikai trubadúrral már találkozhattatok a kuckóban, most az 1971. január 25-én a Fillmore East-ban tartott koncertjéről készült bootleg felvételt ajánlom figyelmetekbe.
A legendás amerikai koncertszervező Bill Grahamnak két Fillmore nevű koncertcsarnoka volt: a Fillmore East New York-ban, a Fillmore West pedig San Francisco-ban, s elmondható hogy aki a csarnokok 1971-ben történt bezárásáig (melyre a zenevilág kereskedelmivé válása miatt került sor) valamelyikükben nem fordult meg, az az amerikai rockvilágban nem is számított.
A számok:
01 - With A Little Help From My Friends
02 - Long Ago and Far Away
03 - Something in the Way She Moves
04 - Blossom
05 - snuff advertisement
06 - Greensleeves
07 - Sunny Skies
08 - Diamond Joe
09 - Coca Cola jingle
10 - Carolina in My Mind
11 - Riding on a Railroad
12 - Fire and Rain
13 - Highway Song
14 - Lo and Behold
15 - Machinegun Kelly
16 - Hey Mr. That's Me Up on the Jukebox
17 - Steamroller Blues
18 - Night Owl
19 - You Can Close Your Eyes
20 - Sweet Baby James
Tömörítés/Bitrate: 192 kb/s
Letöltés/Download:
[ Mediafire ]
[ In.solit.us ]
Jelszó/Password: levente
Számomra az 1970-es év egyik kedvenc lemeze
James Taylor
amerikai dalnok
Sweet Baby James
címmel megjelent második albuma volt. Akkoriban kölcsön kaptam néhány napra, és teljesen beleszerelmesedtem. Legközelebb több mint harminc év múlva, 2001-ben jutottam hozzá Kanadában élő nagylányom, és feleségem segítségével.
A hangvétel és stílus, melyet az 1948-ban a Massachusets-i Belmontban született előadó képviselt, a country és a rock valami hallatlanul kellemes vegyülete, nekem legalábbis nagyon tetszik.




Az album dalai:



01. Sweet Baby James
02. Lo And Behold
03. Sunny Skies
04. Streamroller
05. Country Road
06. Oh, Susannah
07. Fire And Rain
08. Blossom
09. Anywhere Like Heaven
10. Oh Baby Don't You Loose Your Lip On Me
11. Suite For 20 G

Letöltés/Download: [ Gigasize ] [ in.solit.us ]