Harry Manx már többször volt a kuckó vendége, s egyik alkalommal el is mondtam, hogy ő az, aki gitárját felcserélte az egzotikus hangú Mohan veenára, s ezzel az általa énekelt blues pikáns keleti hangzást kapott. Ez a lemeze is nagyon kellemes.

Tömörítés/Bitrate: 256 kb/s
Letöltés/Download:
[ Ziddu ]
[ Fast-Load ]
Jelszó/Password: levente
Harry Manx
már volt vendégünk a kuckóban különleges hangú gitár-szitárjával és kellemes, kultúrközi zenéjével.
Kevin Breit
-ről azonban még nem beszéltünk, bár aki belehallgatott Norah Jones Not Too Late című albumába, az hallhatta ennek a nagyon tehetséges kanadai előadónak a játékát is. Gitáron, mandolinon és egyáltalán mindenféle húros-pengetős hangszeren virtuóz módon játszik. Hallgassátok meg, mit művelnek együtt.
A számok:
1. I'm On Fire (3:46)
2. Sometimes (4:59)
3. Bottom Of The Hill (3:42)
4. Better Man Blues (3:05)
5. Death Have Mercy (4:48)
6. Steal (5:19)
7. Ship Of Fools (4:31)
8. In Good We Trust (2:51)
9. Hang On (5:05)
10. Don't Swim, Float (2:53)
11. Sisters (4:17)
Tömörítés/Bitrate: 160 kb/s
Letöltés/Download:
[ Uploaded.to ]
[ In.solit.us ]
Jelszó/Password: levente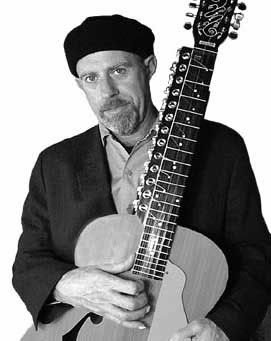 Harry Manx
Man szigetén született, de már gyermekkorában Kanadába költöztek, ahol azóta is él. Beutazta a világot, s Indiában megismerkedett Vishwa Mohan Bhatt-tal, aki a képen látható hangszer, a
Mohan veena
megalkotója. A hangszer Harry-nak annyira megtetszett, hogy öt évet töltött Indiában a feltaláló tanítványaként. E meglehetősen ritka hangszer teremtett alkalmat számára egy hihetetlenül egyéni hangulatú zenei világ megteremtésére: hol a blues, hol az indiai raga, hol e két stílus keveréke határozza meg dalait . E hangszeren kívül Harry játszik gitáron, hathúros bendzsón, szájharmonikán, és énekel is.
West Eats Meet
címmel megjelent albumán nagyon kellemes, megnyugtató zene hallható, elmegy háttérzenének is, de a legjobb kellemes félhomályban egy pohár itallal a kézben hallgatni.
Help Me







A számok: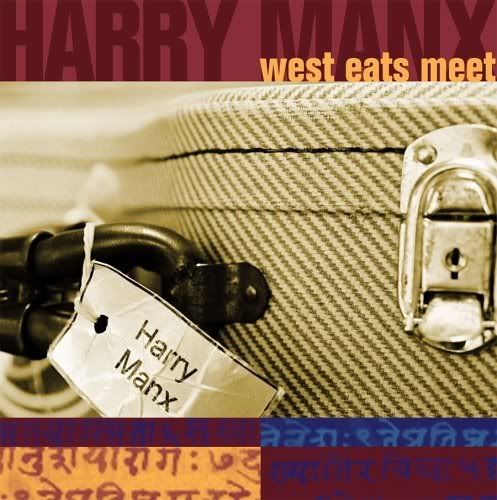 1. Help Me
2. Make Way for the Living
3. Shadow of the Whip
4. Great Unknown
5. Forgive & Remember
6. Sittin' on Top of the World
7. That Knowing Look of Fate
8. Sitr a Little Breeze
9. Tough & Tender
10. Ways of Love
11. Something of Your Grace
12. Hector's Song
Tömörítés/Bitrate: 320 kb/s
Letöltés/Download: [ Rapidshare ] [ in.solit.us ]
Jelszó/Password: levente