Terça-feira, 2 de Outubro de 2007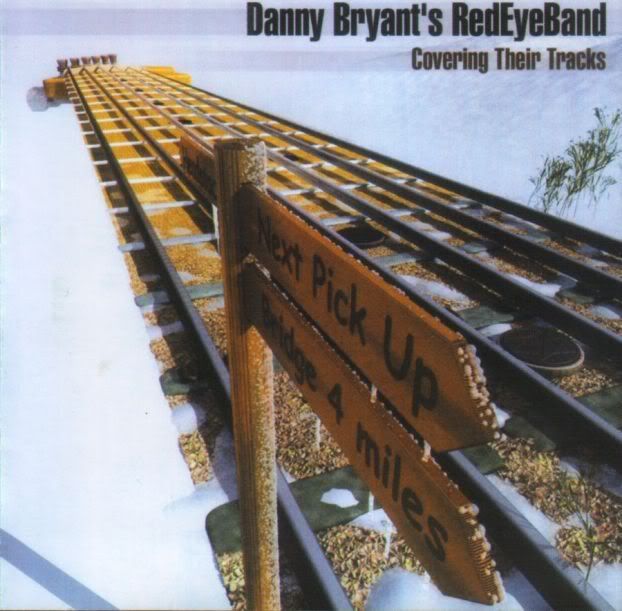 A tehetséges angol gitáros családi vállalkozásának albuma hasonló színvonalú mint a korábbiak: lenyűgöző gitártudás, szenvedélyes játékmód, felejthető énekhang.
A számok:
1.This is the Blues 4:12
2.Hendrix Jam 3:56
3.Old Love 5:11
4.Blues Before Sunrise 3:56
5.Lean On Me 6:14
6.Five Long Years 5:43
7.Nobody Loves Me Like I Love Myself 5:42
8.Girl From The North Country 6:46
9.Time (to say goodbye) 4:46
10.Memories 4:11
Tömörítés/Bitrate: 320 kb/s
Letöltés/Download:
[ Rapidshare Part1 Part2 ]
[ Hyperfileshare Part1 Part2 ]

Jelszó/Password: levente
Domingo, 29 de Abril de 2007
A kiváló brit blues gitáros
Danny Bryant
bandájának egy lemezével már találkozhattatok a kuckóban. A 2002-es
Watching You
volt a bemutatkozó albumuk. Soha rosszabbat. A felvételért ezúton is köszönet Pannonfaternak.
A számok:


1.
Watching You
2. Since You've Gone
3. Living In The Lion's Den
4. Crying For My Baby
5. Search For You
6. Heartbreaker
7. Purple
8. Follow On
9. Dancing Girl
10. Falling Tears
Tömörítés/Bitrate: 256 kb/s
Letöltés/Download:

[ Speedshare ]
[ ShareOnAll ]
Jelszó/Password: levente
Sexta-feira, 1 de Dezembro de 2006
Danny Bryant-
ről (a képen természetesen középen), a nagyon tehetséges angol gitáros-énekesről nem sokat lehet tudni, hiszen a szórakoztatóipar igazából még nem fedezte fel. Zenekarát
Danny Bryant's Red Eye Band
néven 1999-ben alapította édesapjával, a basszusgitárt pengető Ken Bryanttal és egy dobos barátjával. Igazi amatőrök voltak, de elsősorban Danny jó énekhangjának és zseniális gitárjátékának köszönhetően nagy sikerrel koncerteztek, s két nagylemezük is megjelent. 2004-ben váltottak:
Dave Raeburn személyében professzionális dobos került a zenekarba, és innentől kezdve az örömzene hivatássá vált.
Ekkor jelent meg a zenekar harmadik,

Days like This

című albuma, melyhez jó hallvágyat kívánok mindenkinek.
Az albumért Pannonfaternak tartozom köszönettel.







Az albumon hallható számok:
01.Losing Game 4:26
02. Earl Shuffle 2:57
03. Days Like This 8:15
04. Heart Working Overtime 3:19
05. Back In Baltimore 2:17
06. Long Time Coming 3:56
07. Last Man Standing 3:23
08. Blues All Over Me 4:08
09. Good Time Woman 2:50
10. Always With Me 6:44
Letöltés