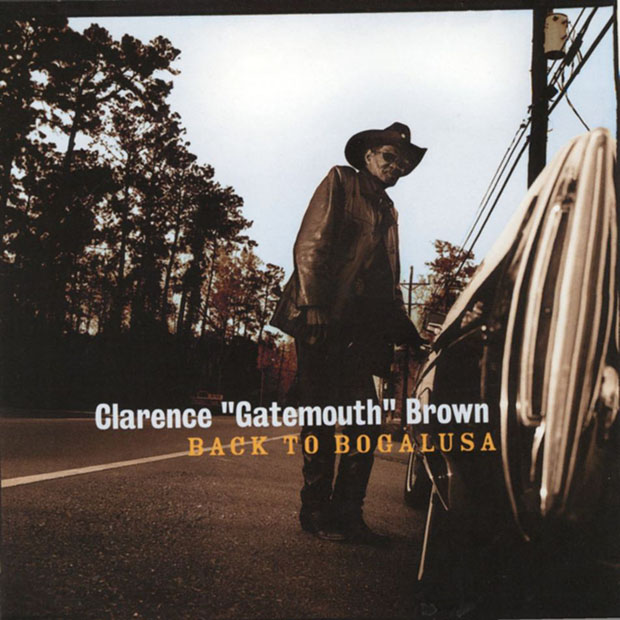 A lemez fevételei Louisiana állam Bogalusa városának Studio In The Country stúdiójában készültek. A felvételeken hallható zenészek: Clarence "Gatemouth" Brown (vocals, guitar, fiddle, viola); Mike Loudermilk (acoustic & electric guitars); Sonny Landreth (slide guitar); Zachary Richards (accordion); Eric Demmer (alto, tenor & baritone saxophone); Brent Rose (tenor saxophone); Barney Floyd (trumpet); Brian O'Neill (trombone); Joe Krown (piano, Wurlitzer piano, Hammond B-3 organ); Harold Floyd, David Hyde (bass); David Peters (drums, congas, quika drum, percussion); Pat Bickham, Renee Brown, Gene Gunulfsen, Mike Pace (background vocals).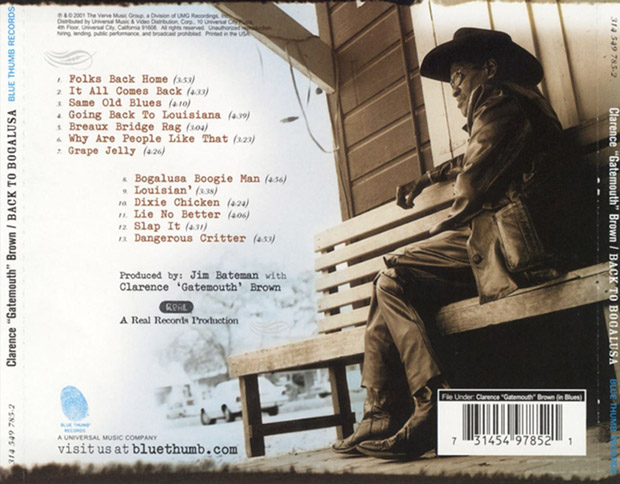 A számok:
1.Folks Back Home (3:53)
2.It All Comes Back (4:33)
3.Same Old Blues (4:11)
4.Going Back to Louisiana (4:40)
5.Breaux Bridge Rag (3:05)
6.Why Are People Like That (3:23)
.Grape Jelly (4:27)
8.Bogalusa Boogie Man (4:57)
9.Louisian' (3:38)
10.Dixie Chicken (4:26)
11.Lie No Better (4:07)
12.Slap It (4:33)
13.Dangerous Critter (4:53)
Tömörítés/Bitrate: 320 kb/s
Letöltés/Download:
[ Share-now Part1 Part2 ]
[ Data Part1 Part2 ]
Jelszó/Password: levente
Régen nem szerepelt már a kuckóban Alvin Lee, így éppen ideje hogy ezt az 1995-ös albumát meghallgassuk.

A számok:
1. Don't Want You Woman
2. The Bluest Blues
3. I Woke Up This Morning
4. Real Life Blues
5. The Stomp
6. Slow Blues In 'C' (Live)
7. Wake Up Moma
8. Talk Don't Bother Me
9. Every Blues You've Ever Heard
10. I Get All Shook Up
11. Lost In Love
12. Help Me (Live)
13. Outside My Window
Tömörítés/Bitrate: 192 kb/s
Letöltés/Download:
[ Uploaded ]
[ Rapidshare ]
Jelszó/Password: levente